FIAT RE-Branding
Branding
Design
Art Direction
One of the most popular and well-known brands in Brazil, market leader for 11 years, faced declining sales in the industry and changing consumer behavior, which led to audience disappointment and weakened the brand's bond with people.
In this scenario, we took the path of these challenges: highlighting the purpose of FIAT; clarifying the company's direction without leaving room for different interpretations; restoring close and trusting relationships between the brand and its audience; giving new meaning to the emotional bonds Fiat has built with consumers; creating an evocative and attractive visual universe to reawaken consumer desire; having communication that goes beyond the product itself and shares its vision of the world.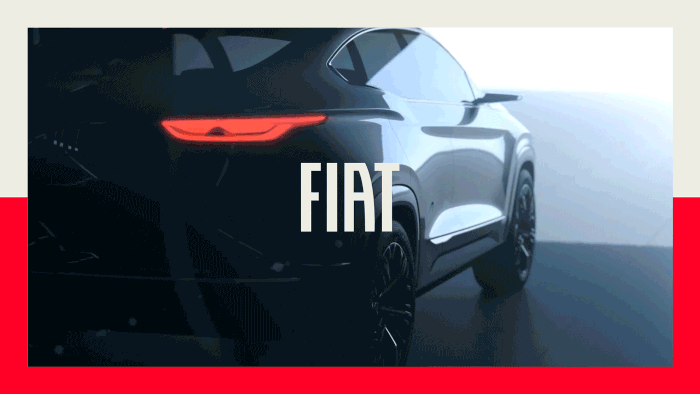 A brand with Italian origins and a track record in Brazil is the only one in the market that can speak and communicate its half-Italian and half-Brazilian personality, which is poppy, charming and spontaneous.
With FIAT we explored the cool side, to be on the streets, everywhere, as a democratic brand. Pop, a brand that knows how to connect with everyone and knows what's going on in pop culture.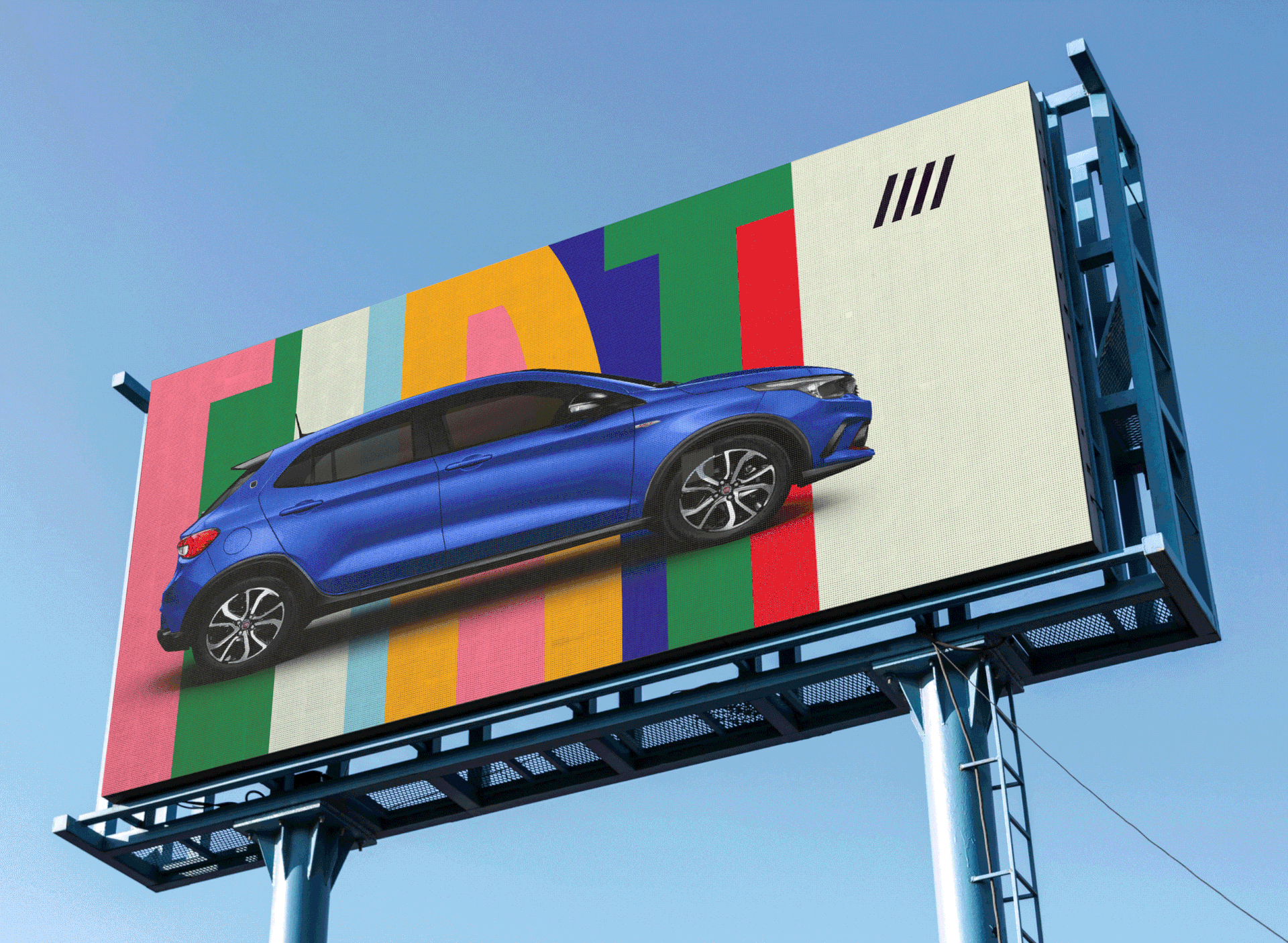 We also rescued an icon from Fiat's history and updated it in a contemporary way: the FIAT flag, a tribute to the Italian flag that frees itself from caricatures and expands the visual universe of the brand, going beyond the product itself.
All the strategic and creative work was aimed at consolidating FIAT as a brand that goes far beyond the automotive market and has the potential to be even more part of people's lives at different times, forging different partnerships, whether with coffee or clothing brands.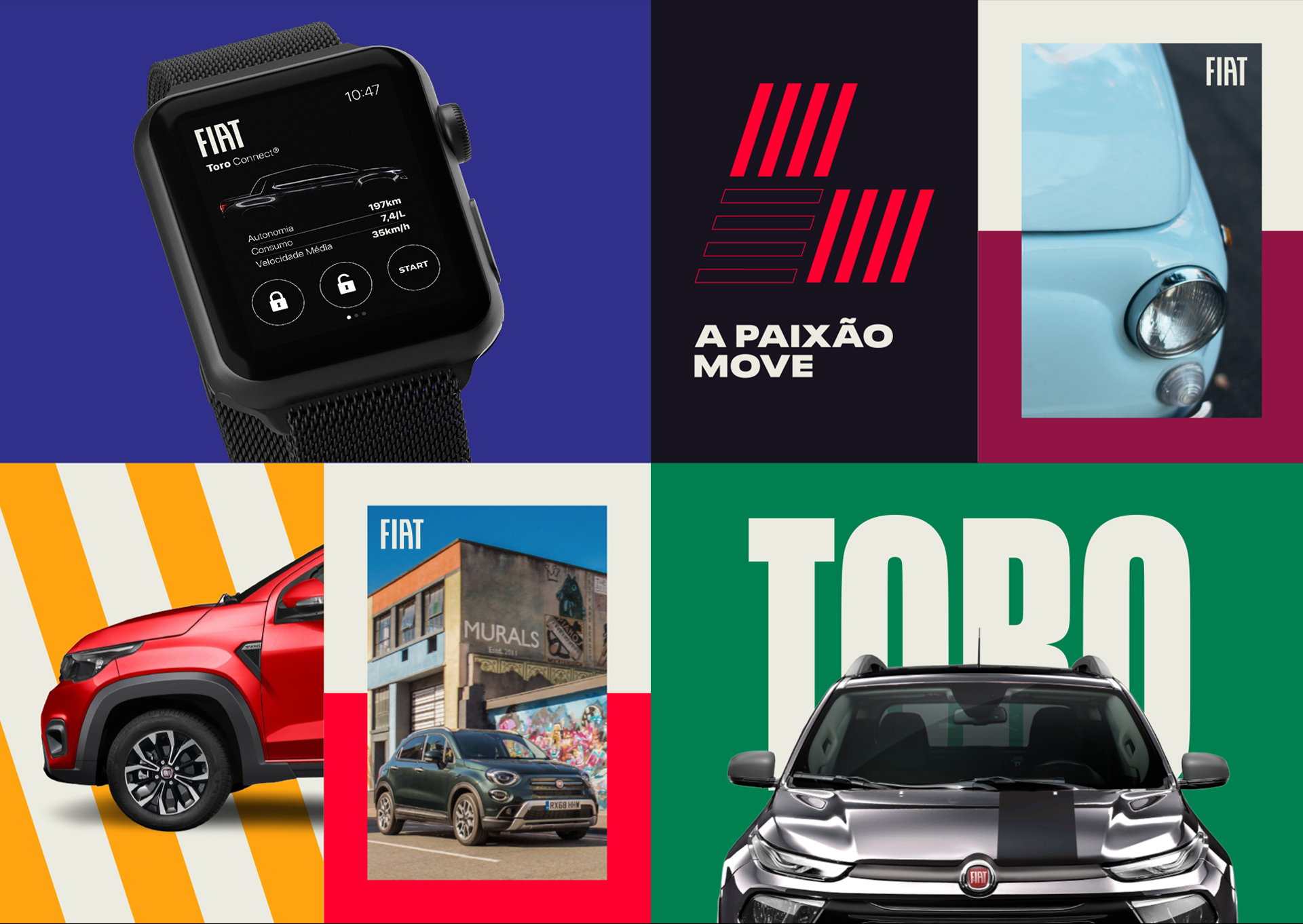 All creative work was designed to be scalable and executed consistently by FIAT 's communications partners and agencies, regardless of discipline, media or format.