Havaianas
Branding
Design
Art Direction
Talking about freedom was our principle. Through internal and external research, we gathered enough input to understand that the brand was already recognized as a symbol of freedom - with more or less ownership, depending on the country in which it operates.
We started from the functional benefit, where Havaianas products - and not just the flip-flops - keep our bodies fresh from head to toe, and reached the emotional benefit, where the brand makes us feel free and unbound.
From these insights came a unique and powerful goal:
"Havaianas exists to set you free"
. And for that, we defined a brand with a free-spirited personality, fun and colorful, empathetic and collaborative.
From these premises, we developed a real narrative that underpins the Havaianas story, and we secured the ownership and consistency to take the next steps of the brand: Identity, Experience, Portfolio.
The goal was to create a single global visual identity system to create consistency and differentiation at every touch point in the world. To achieve this, the decision was made to leverage the iconic nature of elements that the brand had already built up over the years, but which had not yet been used strategically and consciously.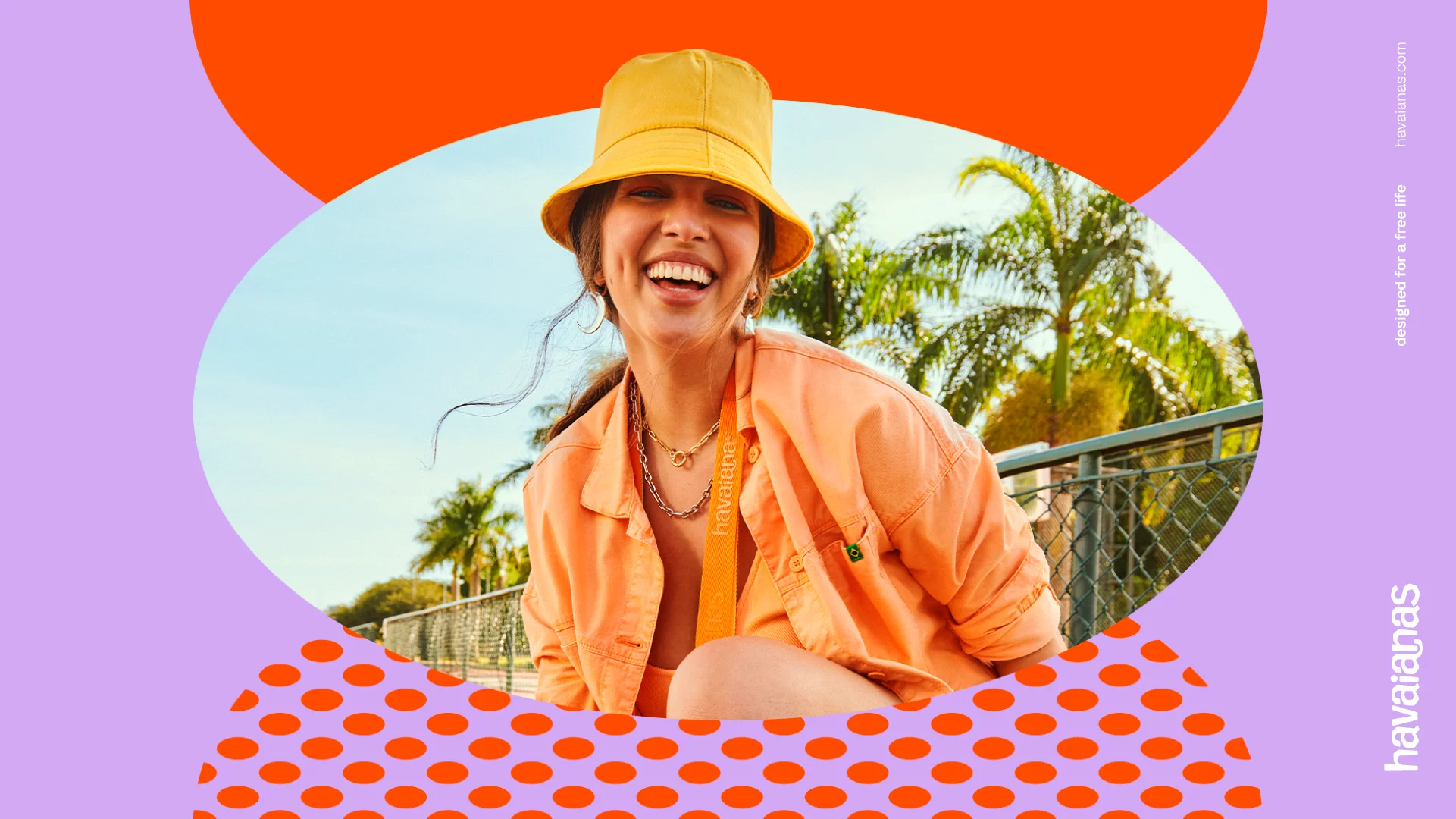 We have embraced the colors of the rainbow in different intensities and the rice shape of the slipper sole to create and strengthen the colorful, vibrant and versatile universe of the brand, which is reflected in its personality.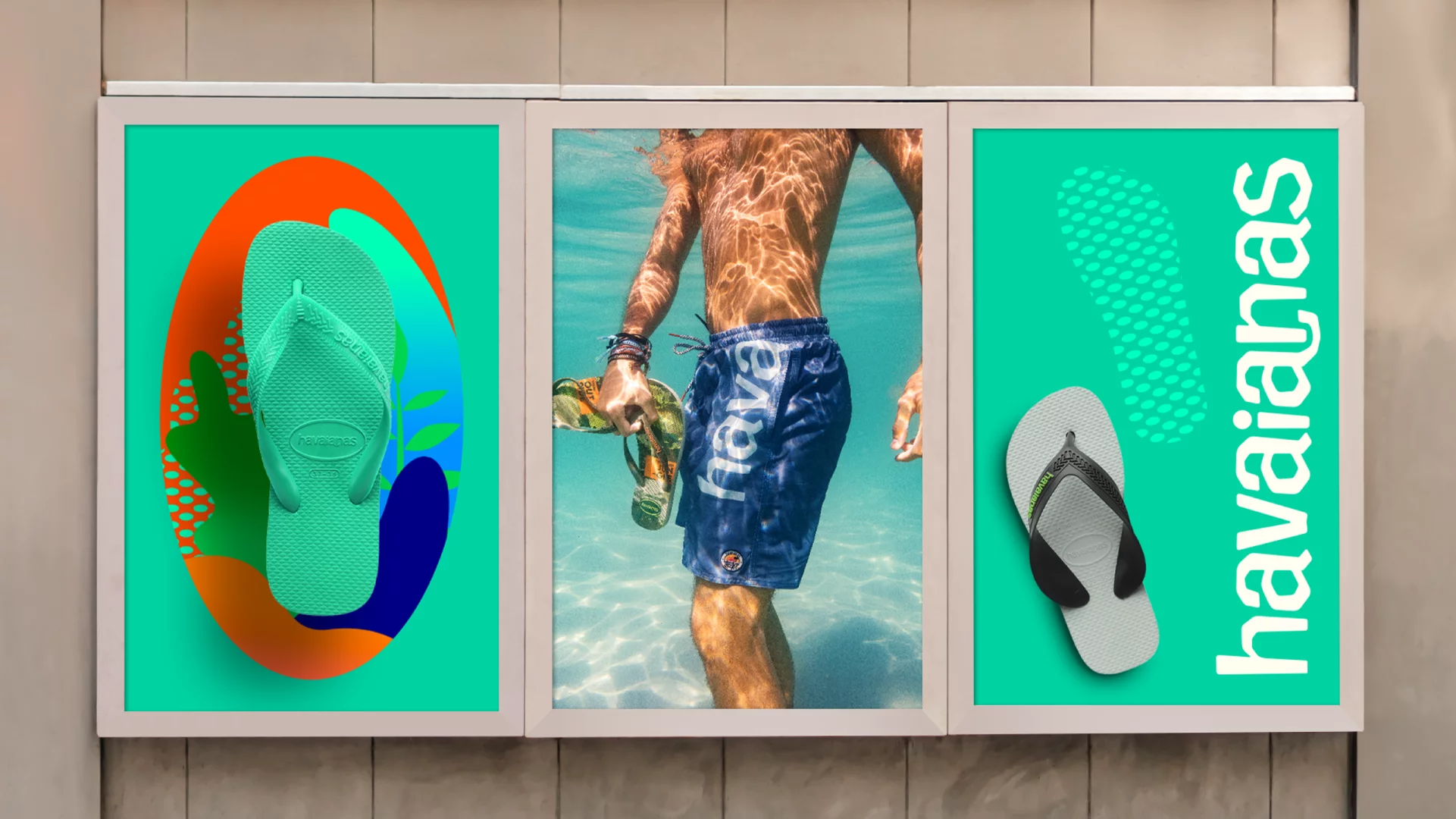 The visuals were developed in a sensory way to convey visual comfort. The communication was focused on a clear and simple way, with the flexibility to coexist with different partnerships - because Havaianas is a collaborative brand that creates and interacts with a variety of other brands and contexts.
The concept of freedom was also reflected in the creation of a systemic library of assets (patterns, masks and hypergraphics) that allows all brand partners to work with efficiency, scale and, above all, brand consistency.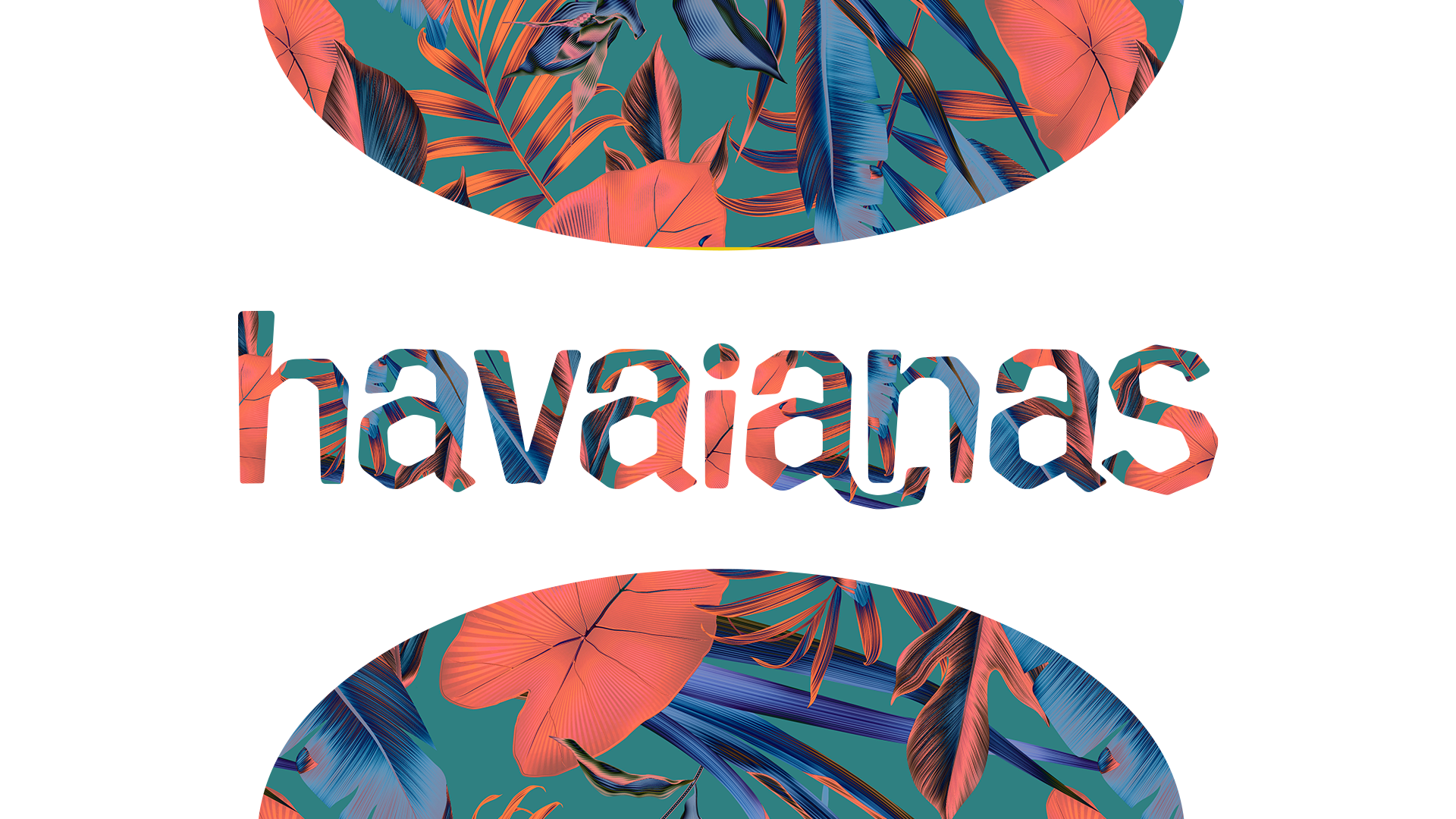 The verbal universe should transmit energy, be fun without losing the human touch and the same simplicity that developed the visual universe.
In this way, we created a powerful and consistent brand through a proprietary system that connects with its history and is used in all extensions of its performance.